In UAS-ability Danish universities join forces to advance the use of drones in research, industry, and society.
We offer our equipment, facilities and knowledge to academics as well as private companies.
Our goal is to support the development of new drone technologies and elevate the use of drones.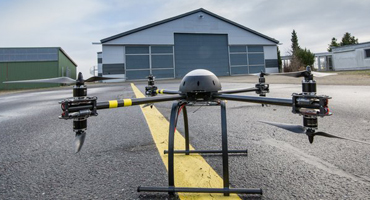 DEVELOPMENT
Unique research and development environment at HCA Airport, Odense. Operational May 2018.
SDU UAS Center provide advanced labs and equipment to develop and test UAS technologies:
Indoor and outdoor test facilities with direct access between the labs and the airfield.
867 km2 airspace over land and sea dedicated to drones.
Bring your own technicians or hire our specialists.
Access to laboratories, test areas, office spaces, meeting rooms and show rooms.
All our facilities have direct access to the HCA Airport in Odense.
More information on the Development initiative.
INTEGRATION
AAU operates 3 drones and a large mobile ground control station (GCS). They can carry 5-35 kg payload for up to 4 hours, and can be operate from inside the GCS in most weather conditions.
Drone Research Lab in Aalborg provides this equipment for research purposes:
We have BVLOS capabilities and the helicopter drones and supporting GCS can perform advanced test at all locations, where the GCS van can go.
More information on the Integration intiative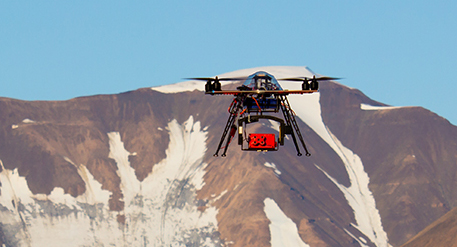 APPLICATIONS
AU, KU and DTU focus on how drone technology can be applied to answer fundamental research questions, to optimize workflows, and investigate new innovative ways of data collection.
We provide airborne data collection equipment, insight on data collection and processing workflows that assures that you most efficiently get from your aims to high quality data and results:
We have experience and equipment suited for drone applications in a broad range of environments including the Arctic.
More information on the Applications initiative